GuideOne Insurance Announces Jessica E. Clark as New CEO
WEST DES MOINES, Iowa — (May 23, 2017) – GuideOne Insurance's Board of Directors is pleased to announce it has selected Jessica E. Clark as the company's new Chief Executive Officer (CEO). Bringing nearly 20 years of leadership experience in property and casualty insurance, Clark assumes her new role on June 12.
"I am truly honored and humbled for the opportunity to lead GuideOne, a company with a longstanding history of success in providing insurance solutions for those who serve others. Our industry is changing rapidly, and I am eager to guide the company into its next phase of growth and innovation. This is an exciting time for me, personally, and the GuideOne family, and I look forward to joining the team," says Clark.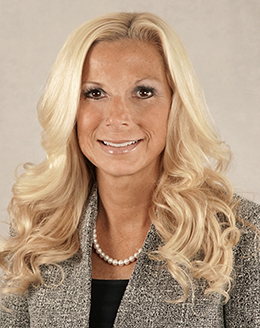 Clark succeeds Jim Wallace, who will retire by the end of 2017 after 16 years in the position.
Since 2009, Clark has been with State Auto Insurance Companies in Columbus, OH. She has served as chief operating officer and chief financial officer of State Auto's specialty subsidiary, and senior vice president of specialty. She most recently held the title of senior vice president – commercial and specialty lines, with responsibility for overall strategy, execution and management of the State Auto's commercial and specialty division.
Prior to joining State Auto, Clark was a member of a three-person team that raised the capital for the formation and start-up operations of Rockhill Holdings, a niche property and casualty business that was purchased by State Auto in 2009. She was also the chief financial officer for Citizens Property Insurance Corporation. In 2016, Clark was named one of Insurance Business' Elite Women of the Year.
"I can't imagine a better person to take on the CEO role and lead GuideOne. The future of the company is in good hands with Jessica," says Jim Wallace.
Lead Director, Lynn Horak, who also chaired the CEO search adds, "We are excited about Jessica's appointment. Not only does she have an accomplished career with strong financial and insurance experience, she's also an innovative thinker who has the ability to see the possibilities and set a vision for the future."
About GuideOne
GuideOne Insurance was founded in 1947 with a commitment to social responsibility. That tradition continues today, as the company proudly protects the people who strengthen our communities. GuideOne serves churches, educational institutions, senior living care centers and nonprofit organizations. We provide commercial property and liability, workers' compensation, commercial auto, and many other liability needs.
Rated "A" (Excellent) by industry analyst A.M. Best, GuideOne does business in all 50 states through a network of thousands of independent and career agents who serve more than 48,000 customers.
GuideOne's corporate headquarters are located in West Des Moines, Iowa.