Heat Stroke vs. Heat Exhaustion: What's the Difference?
Summer months bring extreme temperatures, and the sweltering temps bring a higher risk of heat-related illnesses.
To avoid heat-related illnesses be extra careful when spending time in the sun: drink plenty of water, take breaks in the shade and wear sunscreen. It also helps to know the warning signs of the two most common heat illnesses—heat stroke and heat exhaustion—so you can take appropriate action if the need arises. The two illnesses sure sound alike, but have different impacts. Use the following infographic to tell them apart.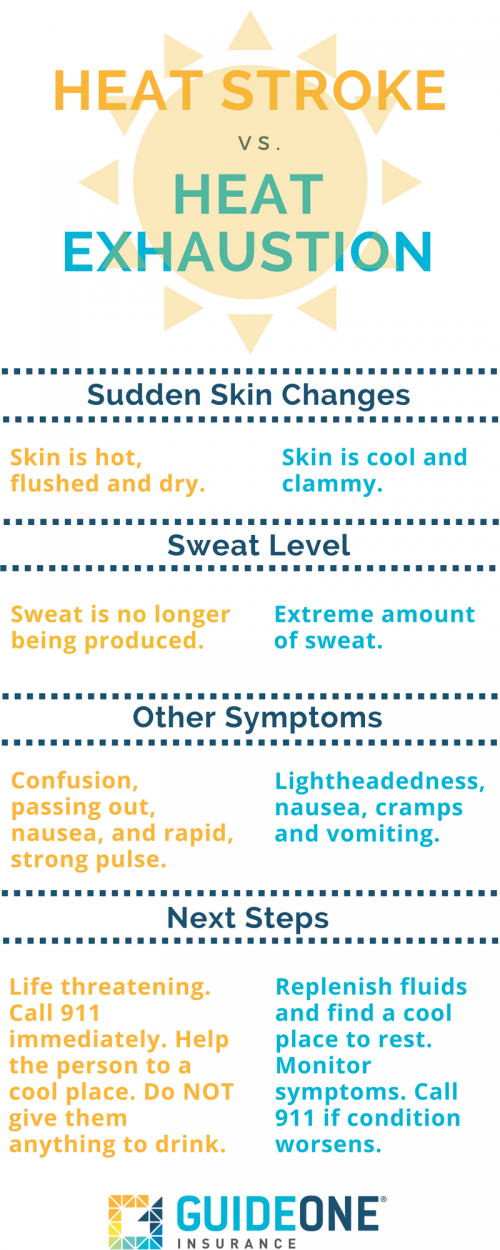 © 2020 The GuideOne Center for Risk Management, LLC. All rights reserved. This material is for informational purposes only. It is not intended to give specific legal or risk management advice, nor are any suggested checklists or action plans intended to include or address all possible risk management exposures or solutions. You are encouraged to retain your own expert consultants and legal advisors in order to develop a risk management plan specific to your own activities.