Introducing Virtual Claim Inspections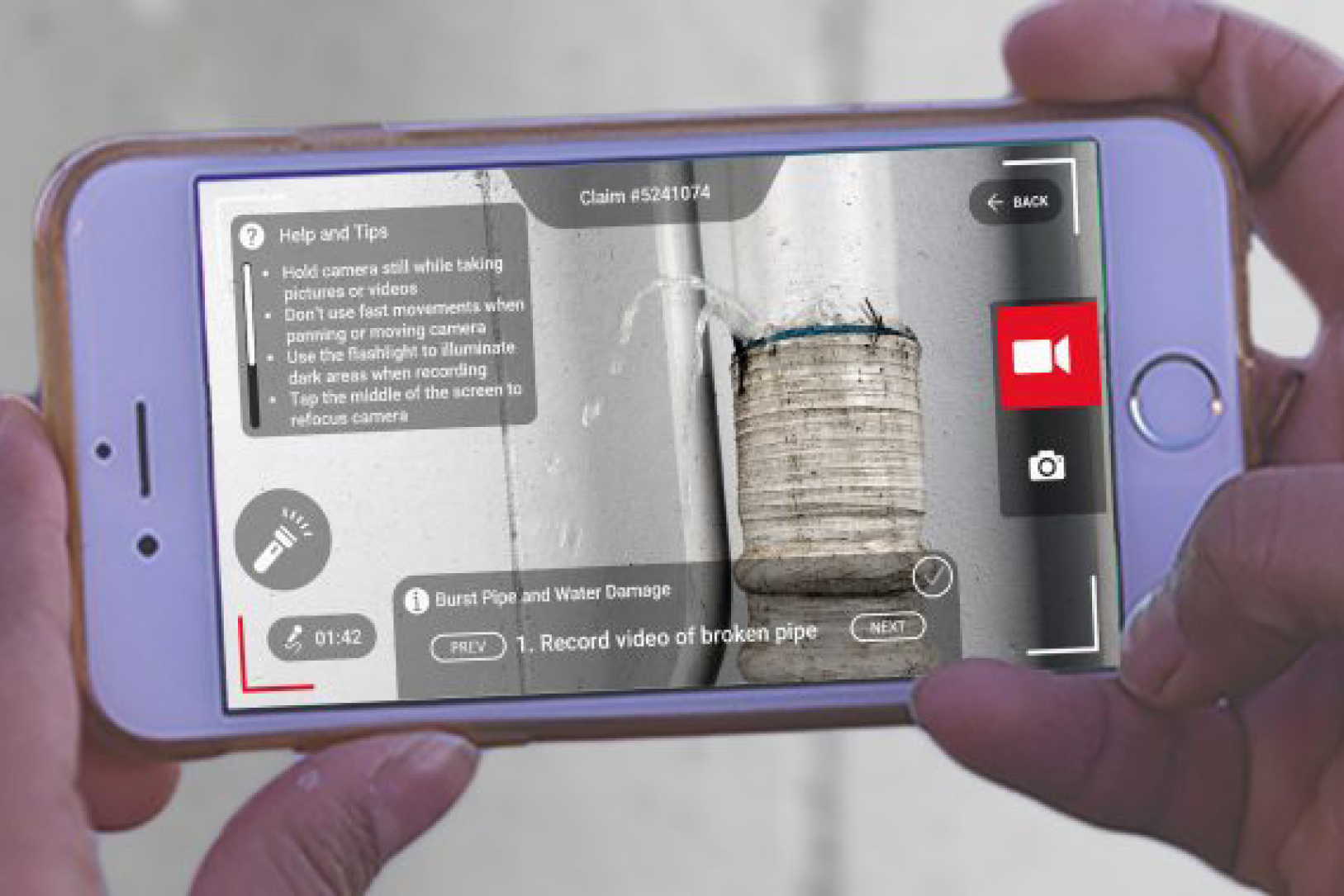 Many things around us are on hold these days due to the COVID-19 pandemic, but weather events and accidents are not. Claims can — and do — still happen.
If you do experience a claim, there is a silver lining: We've taken steps to further ease and expedite the process — with no physical contact. GuideOne's new relationship with Livegenic offers the ability to virtually inspect claims for policyholders in all of our core niches.
To help you learn more about Livegenic, here are answers to questions you may have.
What is Livegenic?
Livegenic is a real-time and near-time platform that enables virtual collaboration between carriers and customers on a smartphone or tablet.
How Does this Help Me?
It enables social distancing: Virtual claim inspections eliminate physical contact, which is one less thing to worry about right now.
It's flexible: You can communicate via video, text messages and email, and you have the option to submit your photos and documents or do a live video collaboration with your adjuster.
It's quick: Livegenic shortens the claim processing cycle considerably because you don't have to wait for an adjuster to physically meet you. When a claim is approved, we can issue a check in 1-2 days versus the standard 10-14 days.
What Kinds of Claims Qualify?
Livegenic is best suited for smaller-scale claims, including small interior and exterior losses (door, fence or window damage; minor drywall repair; sign damage; vandalism; etc.), theft losses, water losses (like those affecting 1-2 rooms), fire losses with no or limited structural damage, and vehicle damage that does not impact the structural integrity of the building. For larger-scale claims, including roof damage and significant fire or water damage, traditional claim processing remains the best approach. 
How Do I Report a Claim?
You'll submit your claim using our claim reporting process, and when you speak to your adjuster, either he or she will confirm whether or not your claim qualifies for Livegenic, or you can ask them for a virtual inspection.
What if I Have More Questions?
Feel free to contact me via email at jbalzarine@guideone.com.
© 2021 The GuideOne Center for Risk Management, LLC. All rights reserved. This material is for informational purposes only. It is not intended to give specific legal or risk management advice, nor are any suggested checklists or action plans intended to include or address all possible risk management exposures or solutions. You are encouraged to retain your own expert consultants and legal advisors in order to develop a risk management plan specific to your own activities.