Community Support Program
Learn more and receive an insurance quote today.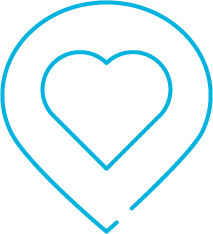 A better world begins with better communities. We are closely aligned with the mission of organizations that work to drive positive change at the local level. The protection we provide allows them to give all individuals a chance to be productive, earn a decent living and embrace life with hope.
Coverages
From small nonprofits to large, complex organizations, we have the coverage to meet the needs of your clients. Whether it's property, liability, workers' compensation or one of our many other liability coverage options, we will work with you to develop a customized program for your nonprofit client.
Our coverage includes:
Property
Workers' Compensation
Crime
General Liability
Directors & Officers
Computer Fraud
Commercial Auto
Employment Practices
Key Person Replacement
Umbrella
Sexual Misconduct
Cyber Suite
If you would like to speak with a Customer Care representative call us directly at 515-267-5482 to learn more and get started putting GuideOne's customized program to work for your organization.