Hurricane Go Bag Essentials
Hurricane season is underway and will last until November 30. Many organizations already have an action plan prepared for emergency evacuations and safe locations , but in a moment's notice there are other very important items that could make a difference in hurricane survival.
To stay up-to-date on severe storms, make sure you have weather alert apps loaded on your smartphone. Here are some that we found useful:
When a storm hits there's never enough time to think through every item you or people potentially taking shelter in your facility may need. This is why it's important to be prepared. GuideOne Insurance recommends that you create Go Bags. Go Bags are containers stocked with essentials to weather the storm. They should be easy to carry and accessible in an emergency situation. When creating Go Bags for your organization or family, consider both survival and comfort items, such as blankets and favorite books. A good rule of thumb is to have enough supplies available to last each person three days. Here are some suggested items to include in your Go Bag: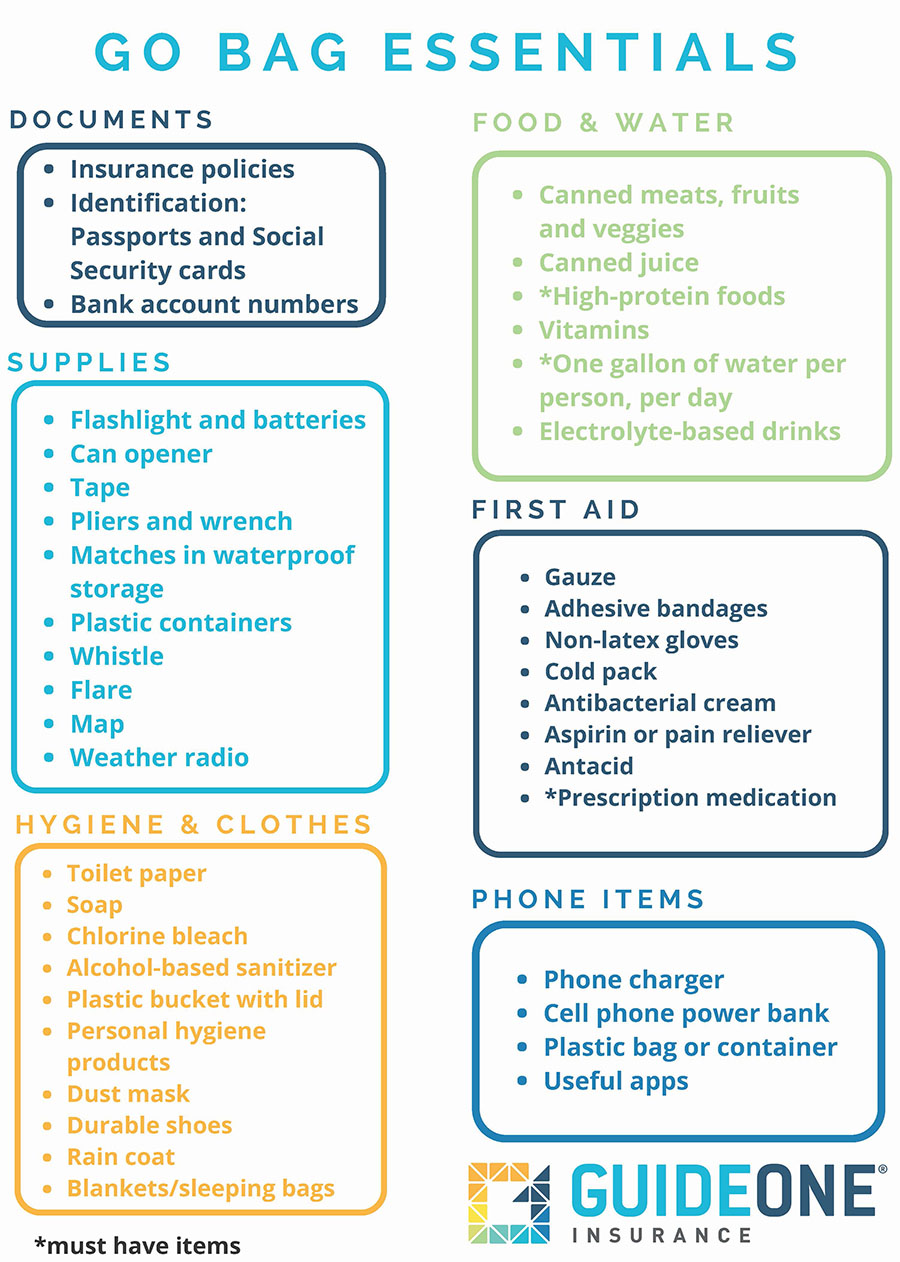 © 2020 The GuideOne Center for Risk Management, LLC. All rights reserved. This material is for informational purposes only. It is not intended to give specific legal or risk management advice, nor are any suggested checklists or action plans intended to include or address all possible risk management exposures or solutions. You are encouraged to retain your own expert consultants and legal advisors in order to develop a risk management plan specific to your own activities.