Four Ways to Adapt Your Retail Business to Social Distancing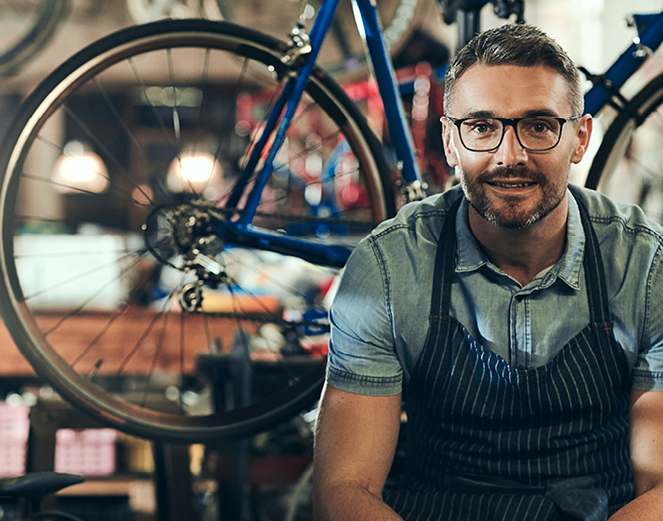 We are social beings by nature, so while this time of solitude can feel difficult and discouraging, it can also be an opportunity for innovation and growth. Especially for small business owners.
If your retail business has temporarily closed due to the COVID-19 pandemic, here are four creative ways you can adapt and be social despite the distance:
Use social media to keep your retail business going

Use Facebook Live and Instagram Live to show customers merchandise, do a virtual store walk-thru or demo new products.

Put outfits or collections together and show online, either in live video or as a post, and list the items, prices, sizes and colors available. Be sure to share a sizing guide as well.

Offer customers virtual consultation services such as coordinating outfits using existing clothes, doing a wardrobe makeover, etc. This can be done using a video chat service such as Google+ Hangouts, Skype or Zoom.

Ask your followers to share their product questions and answer them in a new post for all of your followers to see. Instagram's Story has a question feature, which is a great avenue for collecting feedback. You may also use a poll or vote feature to engage followers.

Share your business's story. You may even post photos of when your business first started and show how it's evolved over time.

Host virtual hang outs for people to ask questions and chat about your merchandise. This can help your customers experience your brand while building a sense of community.

Host a Facebook Watch party to highlight products and merchandize, share video clips of products, and even play games for prizes or discounts.

Implement safe methods of delivery or pickup




Offer a contactless curbside pickup, and designate an employee to carry deliveries out for customers.

Ship merchandise directly to customers; it can be useful for customers who live out of town or have underlying health conditions and are at a higher risk.

Offer pre-packed kits for customers to enjoy at home




Assemble arts, crafts or cooking kits for children and/or adults to complete. Pre-pack all the supplies they'll need so they can grab a box and go. You can also share a tutorial on YouTube, your website or social media so they can follow along. Encourage them to post pictures of their finished results on social media and tag your business or use a unique hashtag.


 

Get creative with BOGO deals




When customers order food to go, offer them a roll of toilet paper or another hot commodity, like hand sanitizer or facial tissues, too.

For each online purchase made, make a donation to a local nonprofit or food bank.

Partner with a neighboring store so customers can order a combo of items from one shop and have them delivered or picked up with items purchased from another.
As you are aware, this is an evolving situation. When making decisions for your business, stay informed by listening to advice from your local officials and health departments as well as trusted sources like the Centers for Disease Control and Prevention and the World Health Organization.
For more resources, visit our Coronavirus (COVID-19) Resources Page.
© 2020 The GuideOne Center for Risk Management, LLC. All rights reserved. This material is for informational purposes only. It is not intended to give specific legal or risk management advice, nor are any suggested checklists or action plans intended to include or address all possible risk management exposures or solutions. You are encouraged to retain your own expert consultants and legal advisors in order to develop a risk management plan specific to your own activities.